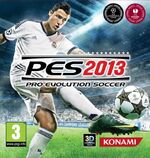 Pro Evolution Soccer 2013
(also known as
World Soccer: Winning Eleven 2013
in Japan) is an association football video game and the latest installment of the Pro Evolution Soccer series, developed and published by Konami. The game includes a series first of all 20 teams from the Brazilian national league, Campeonato Brasileiro Serie A. The UEFA Champions League. The game contains 82 International Teams, and a nine fully licensed leagues.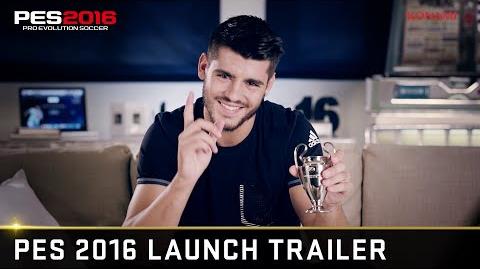 Games
Create blog post
Blogs
Pro Evolution Soccer 2017 (officially abbreviated as PES 2017, also known in Japan as Winning Eleven 2017) is the 16th installment in the Pro Evolution Soccer series. On 25 May 2016, Pro Evolution Soccer 2017 was announced and scheduled to be released on late 2016 on PC, Xbox 360, Xbox One, PlaySta…

Read more >

What do you all think of the latest game in the PES series? What console do you have it for? Better than other installments? What's your favorite team?

Read more >
See more >
Ad blocker interference detected!
Wikia is a free-to-use site that makes money from advertising. We have a modified experience for viewers using ad blockers

Wikia is not accessible if you've made further modifications. Remove the custom ad blocker rule(s) and the page will load as expected.